Trade paperback
5 ½ x 8 ½
382 Pages
Science Fiction
Release Date: October 2005
$17.95
ISBN: 9781933016238
Scientists at the lunar research facility manage to create a cosmic wormhole into the Polaris System, only to make a shocking discovery.
But in a universe where not all is as it seems, discovery often proves deadly. A catastrophic accident triggers a ripple effect that reaches far beyond the Solar System, provoking an ancient darkness that stalks among the stars. Mankind is plunged into chaos. Jonathon, plagued by rising casualties, begins having induced nightmares that foreshadow the enemy's fierce appetite for destruction.
Did the scientists' grave mistake trigger the war, or would the darkness have been set in motion anyway? The answer brings Jonathon face-to-face with his own extraordinary destiny, which he must accept if he is to have any hope of altering the dire fate of all humanity.
About the Author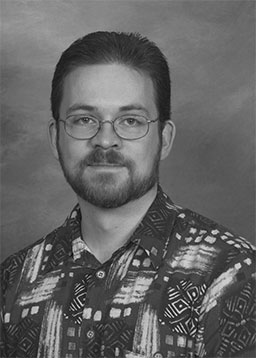 S. D. McKee
SEAN MCKEE'S genesis of an up and coming science fiction writer can be traced back to his educational background in mathematics and physics at the University of Utah. His studies and twelve years in the field of computer science as a software developer rounds out his portfolio and lends immense credibility to his writing. "I enjoy a passion for my work and my overactive imagination combined with a love of all things sci-fi, has helped me weave a tale of alternate realities and the possibilities and "what ifs" of our wonderfully bizarre universe."
Reviews and Accolades
"worthwhile effort. well worth the investment. something a little more unusual"
–Apex Magazine
"Defeated takes readers on a fantastic adventure! Sure to satisfy avid sci-fi fans." -USABookNews.com
S.D. McKee really lets his imagination run wild with the alien technology, giving readers some of the most memorable spaceships ever dreamed of. Not only are the alien starships huge, they seem to be made of some type of organic material. Black shadows roil across their dark surfaces in the most chilling of manners, and they sport huge talons and Medusa-like tentacles as well. They prove just as impressive in action as they do in appearance, making for some thrilling scenes of military warfare in space.
The bottom line, though, is that Defeated is a very engaging work of science fiction. McKee has a very creative imagination that serves him well in this particular genre, and his ability to create characters readers like and care about should serve him well as this particular series progresses. There is every reason to believe that McKee has quite a successful science fiction career in front of him.
-Rambles.NET