Milo's Eyes
By Lissa Bachner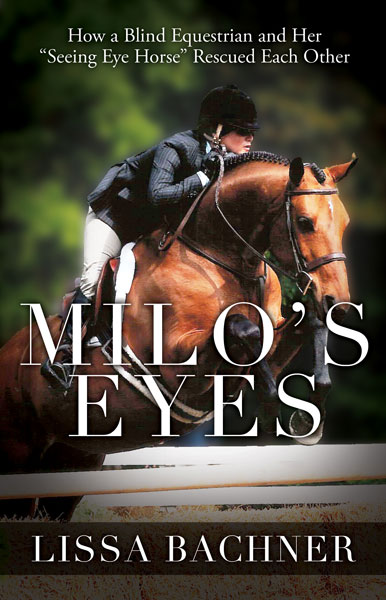 Trade paperback
5 ½ x 8 ½
346 Pages
Memoir
Release Date: March 2022
$16.95
ISBN: 9781941887103
Lissa Bachner was born with a passion for horses and won her first blue ribbon at age 5. ​However, blindness struck her in her teens, and it threatened to end her ​passion for riding.
It wasn't until Lissa met Milo, a filthy, emaciated, neglected, horse from Germany, that their instant bond cemented their domination in the jumping ring and their deep friendship outside the ring. As Lissa's eyesight worsened, Milo instinctively knew he had to be her eyes and protect her.
This inspirational story of Lissa and "Magic Milo" is one of going from victim to victor.
About the Author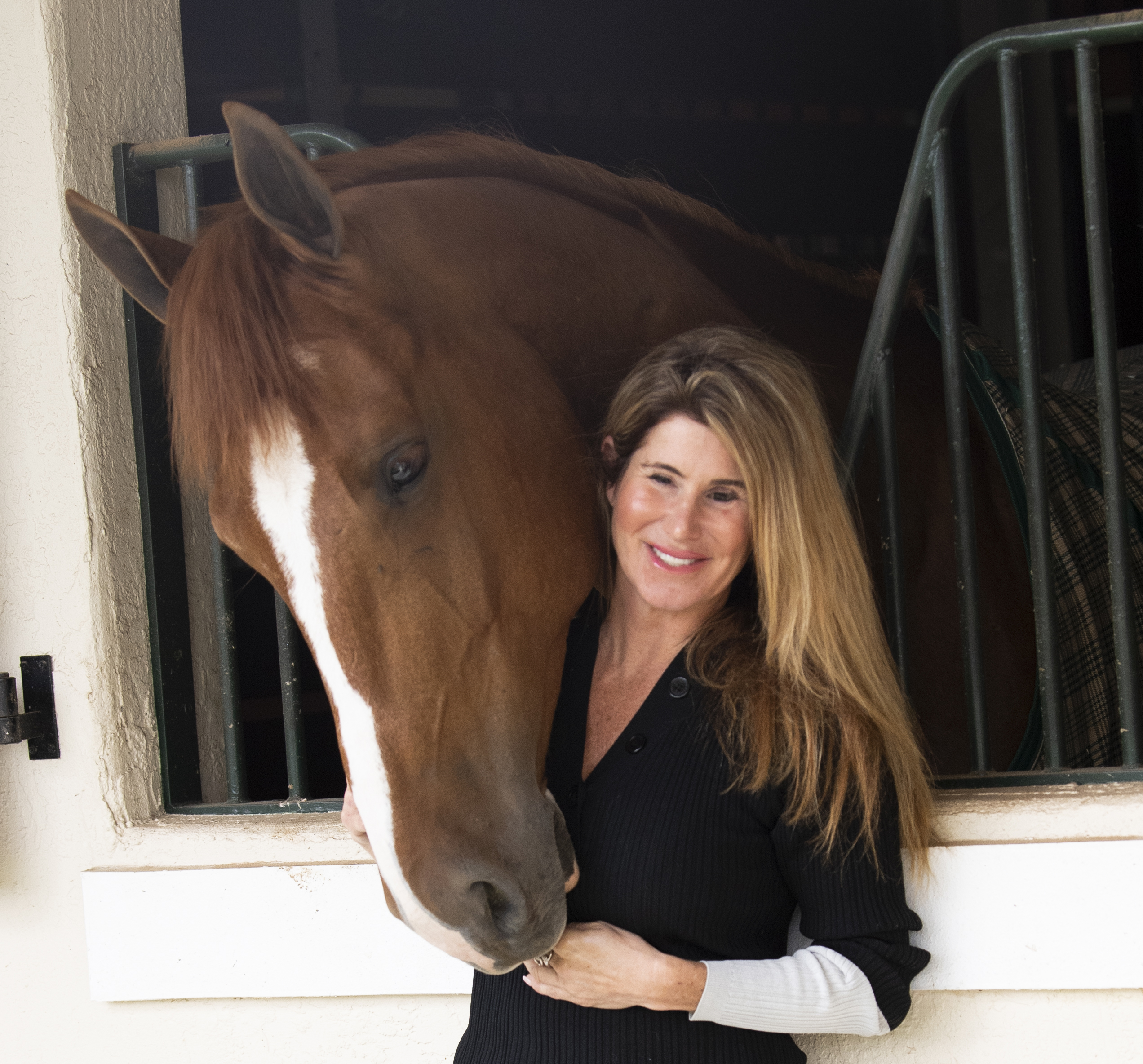 Lissa Bachner
Lissa Bachner was three years old when she first sat on a horse and by the time, she was five, she was competing in local horse shows.
Soon after her sixth birthday, Lissa was diagnosed with juvenile rheumatoid arthritis and a rare immune disorder that attacked her eyes called uveitis. Her left eye was the weaker of the two and when Lissa was 13, her retina detached leaving her permanently blind in that eye.
Doctors and surgeries became a way of life for Lissa but no matter what, as soon as her doctors gave her the, "okay," she was back on a horse.
While living in Maryland in 1998, Lissa's left eye developed complications and had to be enucleated.
While struggling to make decisions about her future and trying to get used to her prosthetic eye, Lissa purchased a misunderstood, yet talented horse from Germany. He arrived in Maryland, New Year's Day, 1999.
Lissa and her horse, Milo, quickly developed a powerful bond. Her love brought the champion out in Milo. When glaucoma began to strip Lissa of her remaining vision, that same love gave her the strength to keep fighting for her sight.
Lissa lives in Wellington, Florida with her three dogs and her horse, Marvel.