Donovan's Paradigm
By Lynn Price
Trade paperback
5 ½ x 8 ½
454 Pages
Fiction
Release Date: June 2006
$16.95
ISBN: 9781933016337
In the tradition of real-life healers Mehmet Oz, M.D., Julie Motz and Dr. Dean Ornish, author Lynn Price encapsulates in her new novel, Donovan's Paradigm, the growing movement behind Mind/Body medicine and its advancement within traditional medicine.
Spirited and strong-willed, Kim Donovan is accustomed to pushing against the odds with her innovative beliefs in medicine. Her surgical residency finally completed, Kim's first move at her new hospital is to enlist a radical new program on the surgical floor – a program that challenges the traditional foundations of medicine.
Tasked with gaining a majority acceptance on the surgical floor, Kim's first recruit is renowned surgeon Erik Behler, a man who has captured the long standing admiration of everyone in the hospital. Her hopes for success are shattered when she learns that Erik is torn between his feelings for her and his loathing for her beliefs, and his senior status suddenly puts him in the position where he can make or break Kim's credibility.
As Kim pushes forward with her plans of gaining approval for her pilot program, the resulting fallout alters the terrain of their lives and the future of medicine within the hospital.
Donovan's Paradigm is a microcosm of the divisiveness currently taking place in Western medicine. As the American populace searches for a balance of total health and wellness, they are often at the mercy of their physician's belief system.
About the Author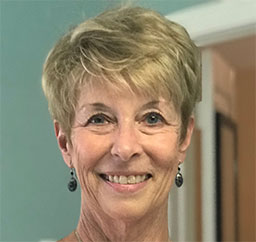 Lynn Price
Lynn Price has firsthand knowledge of the alternative medicine movement from her experiences as a Reiki Master and her research with Dr. John Pan's George Washington Center for Integrative Medicine in Washington D.C. She has participated in discussions with doctors and nurses to the many benefits of Mind/Body medicine. Additional research involves continued associations with surgeons, obstetricians, oncologists, and general practitioners that span through several states. Each has eagerly offered the author valued and balanced insight to their daily battles of gaining total wellness.